require("../home/head.php"); ?>
This demo shows that our robot Kejia can acquire knowledge from outside -- a common sense database Open Mind Indoor Common Sense.
The dialog between the robot and the users includes following excerpt
Kejia: What can I do for you, Steven?
Steven: I'm thirsty.
KeJia: Oh, I get it. How about a bottle of beverage?
Steven: OK ....
KeJia: Please get it.


Statistics Since May 20, 2012: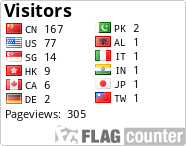 require("../home/tail.php"); ?>